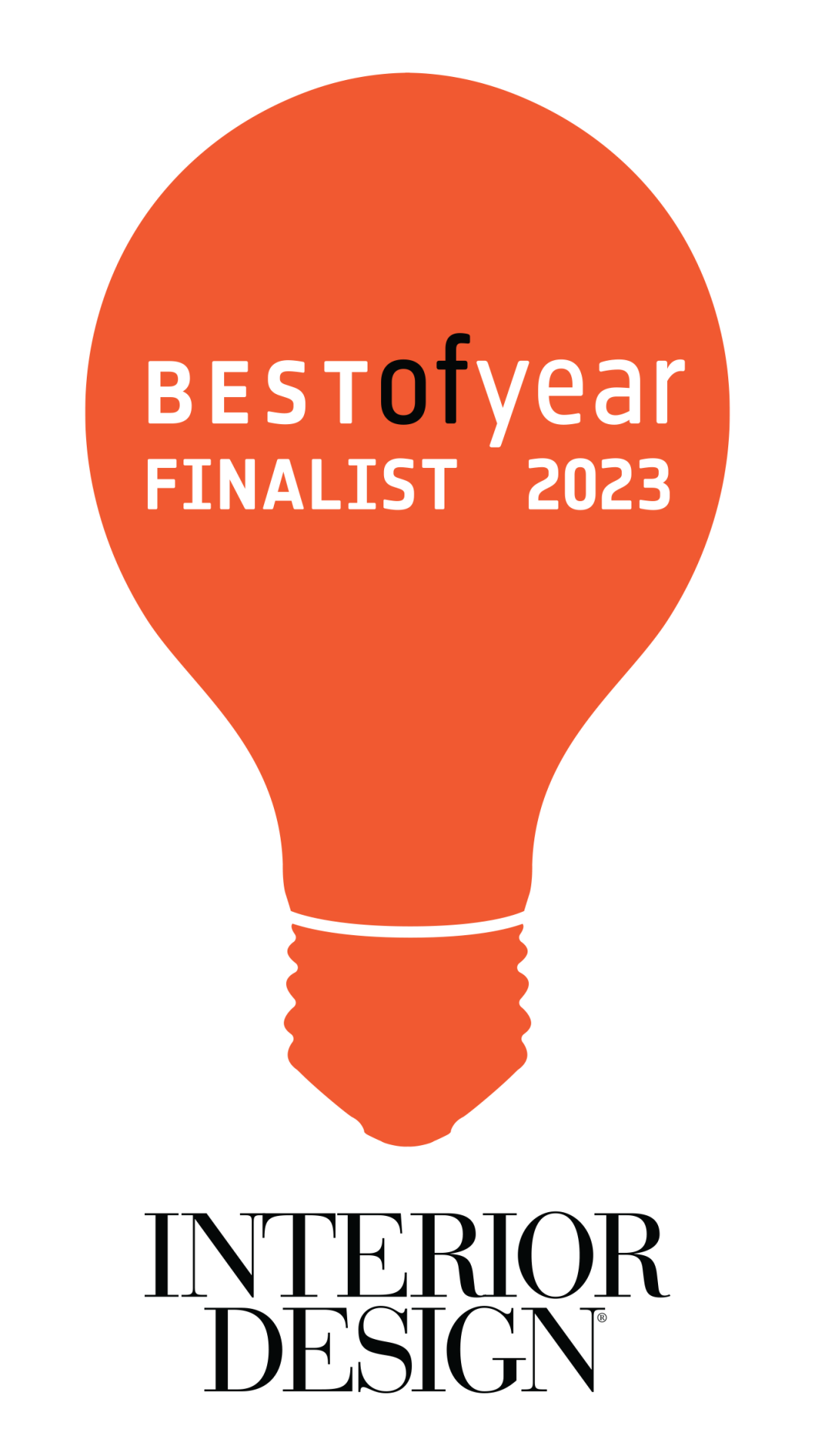 The annual Best of Year Award, founded by the American magazine "Interior Design," is the most significant design award in the industry. It aims to recognize the most significant projects each year and acknowledge outstanding designers, architects, and manufacturers from around the world.
2023 marks the 18th edition of the Best of Year Award. This event has become the highest standard for measuring quality design, showcasing the trends in design across various fields today, and setting a higher benchmark for the future development of the design industry.
The CR8 Guangzhou Shidai Fanghua project, designed by DU Studio in collaboration with He Design, has been nominated for the 2023 Best of Year Award in the shopping center category. We are honored to be nominated once again. This is affirmation of our design and another source of motivation for us. The announcement of the final award and the award ceremony will take place on December 7th in New York. We eagerly await the outcome.
Stay tuned for updates on this project.
The project report:https://www.archdaily.com/979523/cr8-dustudio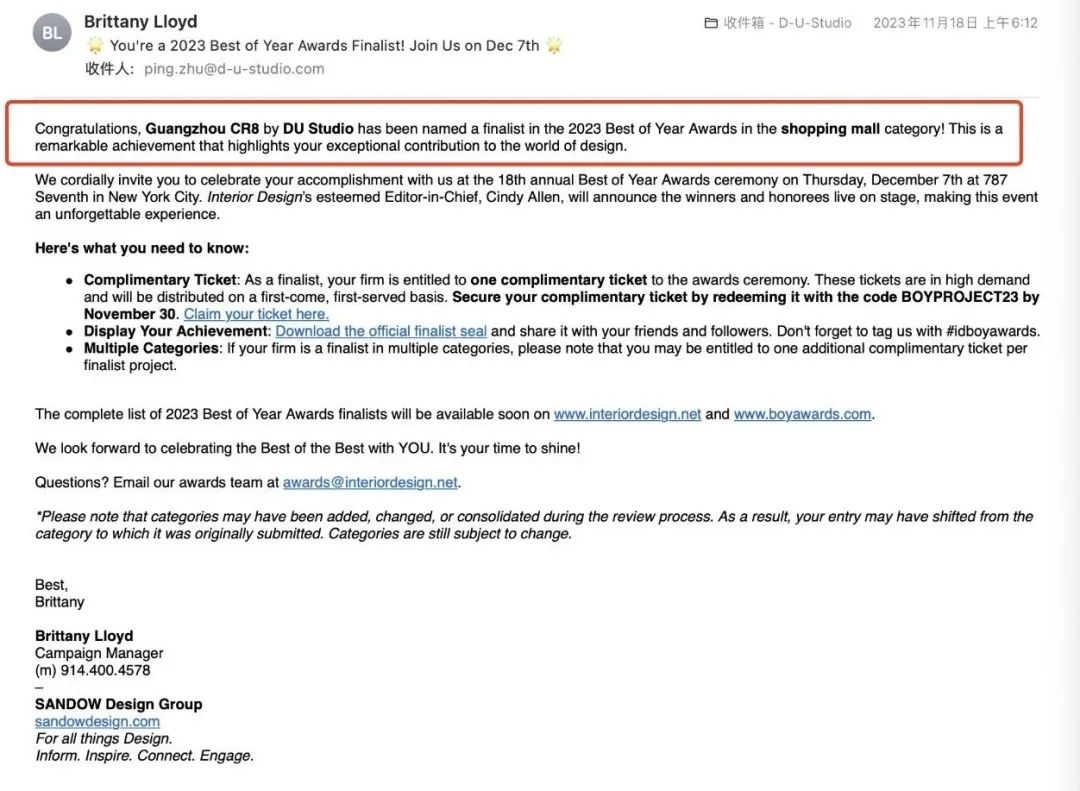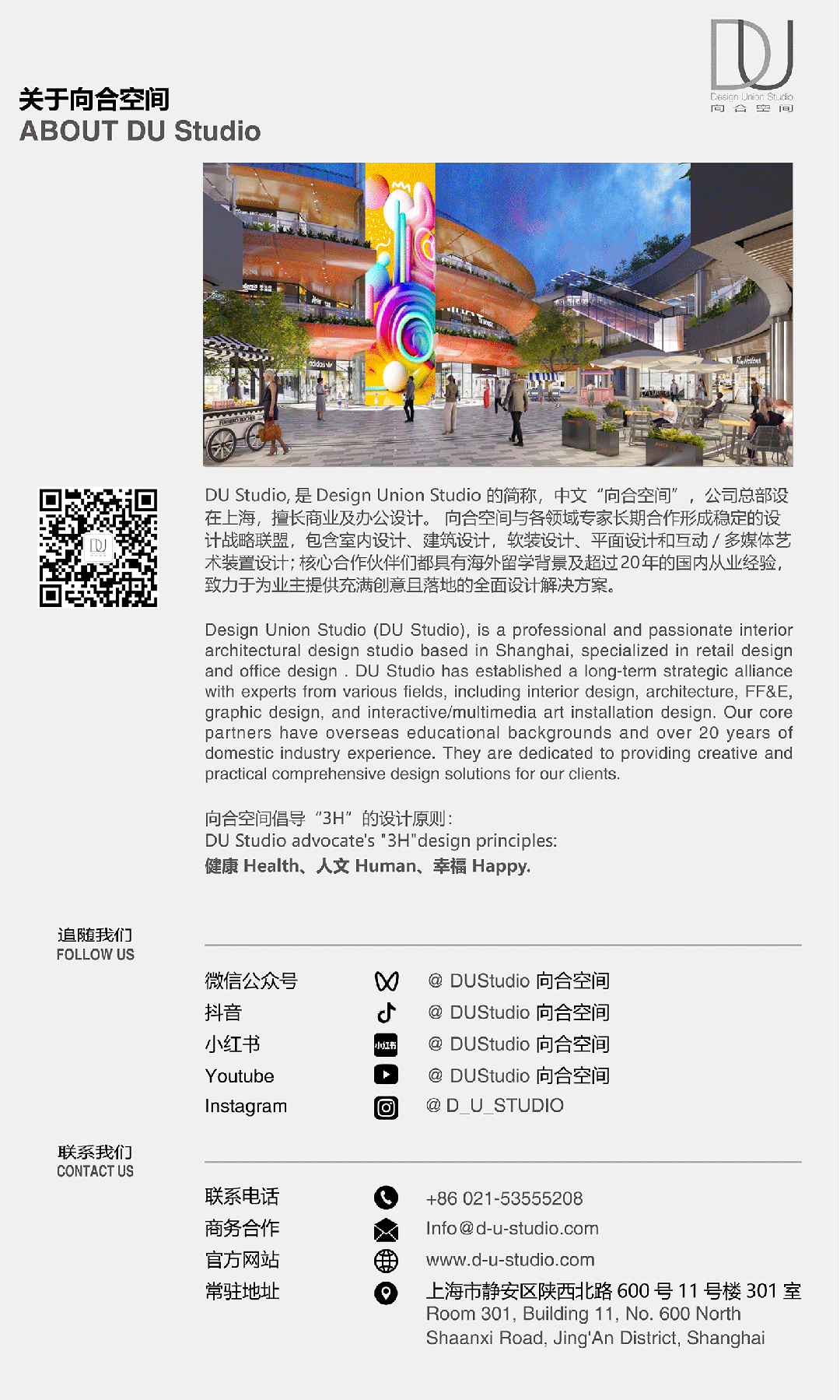 GOOD NWES: THE CR8 GUANGZHOU SHIDAI FANGHUA PROJECT DESIGNED BY DU STUDIO HAS BEEN NOMINATED FOR THE 2023 BEST OF YEAR AWARD (SHOPPING CENTER CATEGORY)